About Us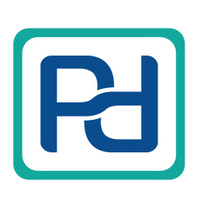 Phoenix Distribution
Welcome to Phoenix Distribution, your Australian Book Wholesaler, we appreciate you dropping by.
Welcome to Phoenix Distribution, Victoria's premier book wholesaler supplying all of Australia and New Zealand with books, games, puzzles and tarot and oracle cards! Established in 2012 by Michael Hennessy and Leigh Wood and nestled in the heart of Mornington, Victoria, we have been working tirelessly to ensure that the nation's thirst for knowledge is quenched by our vast assortment of books all available at wholesale prices to in-store and online retailers, libraries, library suppliers and primary schools across Australia.
At Phoenix Distribution, we boast an extensive range of book titles, catering to various genres and preferences. Our unique selection includes popular titles from the realm of gift books, insightful self-help books, a comprehensive range of children's books for primary school supply, educational puzzles and games, yearly diaries and calendars, seasonal Christmas and Easter books, mystical tarot and oracle decks, and so much more. We take pride in our ability to offer a rich and diverse range of books all at wholesale prices.
One of the key foundations of our business is our commitment to providing our customers with unbeatable value. With wholesale discounts of 40% off the recommended retail prices, our prices are extremely competative in the wholesale book market.
We offer instant access to any wholesale customer (with ABN) in Australia and New Zealand, 40% discount off all of our retail prices and free shipping with all orders over $500 (Australia only).
Over the years, we have proudly expanded our presence beyond our physical location in Mornington by establishing a thriving online webstore. Our digital platform is fully-equipped to cater to your shopping needs 24/7, making it easier than ever before to browse our extensive collection from the comfort of your own business.
We understand the significance of fostering personal relationships with our customers, thus we are always delighted to welcome visitors to our warehouse at 15 Bayport Court, Mornington, Victoria. Our dedicated team of professionals is always on hand to assist you in locating your desired titles and offering personalized recommendations based on your tastes and preferences. Our opening times are Monday to Friday 9.00am to 4.00pm.
At Phoenix Distribution, our mission is to serve as the most comprehensive book wholesaler in Australia, offering an extensive range in multiple genres. With our unwavering dedication to providing a wide array of quality books at unbeatable wholesale prices, we have earned the trust and loyalty of countless individuals across Australia
We invite you to experience the magic of Phoenix Distribution for yourself, be it through a visit to our enchanting store or by exploring our digital shelves via our online website www.phoenixdistribution.com.au. Let us embark on a journey to empowerment and self-discovery together, one book at a time!
Phoenix Distribution is an Australian owned and operated business specialising in the wholesale of gift books, children's picture books, mind body spirit books, oracle & tarot cards, CDs and DVD since 2012.
We distribute wholesale of books to physical retailers, online resellers and educational institutions.
We stand by our products and personally use the products in our range. We research, travel and work hard to source products that are of high quality at an affordable price.
Phoenix Distribution – Your book wholesaler for the Self-Help, educational and Gift market.