Transform Your Living Space: 5 Must-Have Coffee Table Books for the Modern Home
Author: Michael Hennessy Date Posted:30 May 2023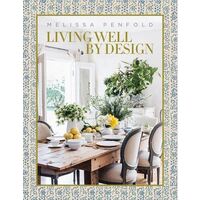 Discover Five Stunning Books That Will Transform Your Home's Décor
In today's fast-paced, digital world, it can be all too easy to miss the simple luxuries of print media. But there's something about holding a beautifully bound, visually striking book that remains timeless and profoundly satisfying. If you're looking to elevate and transform your living space, investing in a carefully curated selection of coffee table books could be the answer.
Coffee table books are exceptionally versatile décor elements. Not only do they add a touch of elegance and sophistication to your home, but they also serve as conversation starters when hosting family and friends. These books provide rich visual and cultural inspiration, transporting you and your guests to new worlds in the blink of an eye.
To help you get started, we've compiled a list of five must-have coffee table books that every modern home should have. So, without further ado, let's dive in and explore these breathtaking books!
1. Homebody: A Guide to Creating Spaces You Never Want to Leave by Joanna Gaines
From the beloved star of HGTV's Fixer Upper, Joanna Gaines presents a comprehensive guide for creating warm and inviting living spaces. Filled with stunning photography and detailed design tips, Homebody is perfect for homeowners seeking to create functional yet beautiful spaces. The best part? Joanna provides inspiration for a variety of tastes and interior design styles, ensuring that everyone can find their unique aesthetic refuge within the pages of this stylish book.
2. Absolutely Beautiful Things by Anna Spiro
In a world where we all crave connection and a sense of belonging, In Absolutely Beautiful Things, designer Anna Spiro shares secrets from her life in decorating, gives practical details on how to work with pattern and colour, and provides a room-by-room guide to furniture choice.
3. Living Well by Design: Melissa Penfold
Melissa Penfold, Australia's foremost authority on style and design, regularly attracts a worldwide audience of more than 1.8 million to her website, newsletter, and Instagram account. Now she has distilled her three decades of expertise into a single volume, identifying the basic decorating principles - including light and space, composition and balance, and pattern and texture - and offering hundreds of invaluable tips on how to apply them to turn your house into a home that is comfortable, intimate, beautiful, and the most authentic expression of your personal aesthetic.
4. Abode: Thoughtful Living with Less by Serena Mitnik-Miller & Mason St. Peter
Lofty, light-filled spaces, natural materials, and handmade objects are the hallmarks of Abode – a book which celebrates minimalism and simplicity in design. Packed with practical room-by-room tips and environmentally-friendly ideas, this beautiful coffee table book is perfect for anyone looking to create a calm and collected modern home while embracing sustainability.
5. Living with Pattern: Color, Texture, and Print at Home by Rebecca Atwood
Celebrate pattern in all its glorious forms with this inspiring and vibrantly colorful book. Renowned textile designer Rebecca Atwood shares her secrets for mixing and matching patterns, choosing color palettes, and incorporating unexpected touches of whimsy in interior design. Whether you're looking to make a subtle statement or create a bold and vibrant home, Living with Pattern will help you experiment confidently and create a space that is uniquely you.
There you have it – five must-have coffee table books that every modern home should own. Each book offers invaluable inspiration, advice, and insights into transforming and personalizing your living space. Remember, the perfect home is one that showcases your unique personality, fosters warmth and connection, and reflects the lifestyle you love. So go ahead, order your copies today - all available from Phoenix Distribution at wholesale prices!
---
Leave a comment